Calendars are signalling the approach of the busiest time of the year for online retailers with the arrival of Black Friday and Cyber Monday. Brands are expecting to see a massive increase in online sales as those are the biggest days for ecommerce businesses. As a result, FDRY has put together 8 tips to increase sales on Black Friday and Cyber Monday to aid your e-commerce website.
As an online retailer of any size, this is a great opportunity to boost your sales. This year it is expected that consumers will spend upwards of £9 Billion pounds over the course of the Black Friday weekend and Cyber Monday. This is no surprise as during Black Friday 2022, UK consumers spent £9.42 Billion over the weekend, on Black Friday deals alone.

2023 dates
Black Friday: 24 November 2023
Cyber Monday: 27 November 2023
How to make the most of Black Friday
Last year 61% of sales during Black Friday were online sales. This figure is expected to increase massively this year. As a digital agency, we are here to help you capitalise on the opportunities ahead.
Mobile first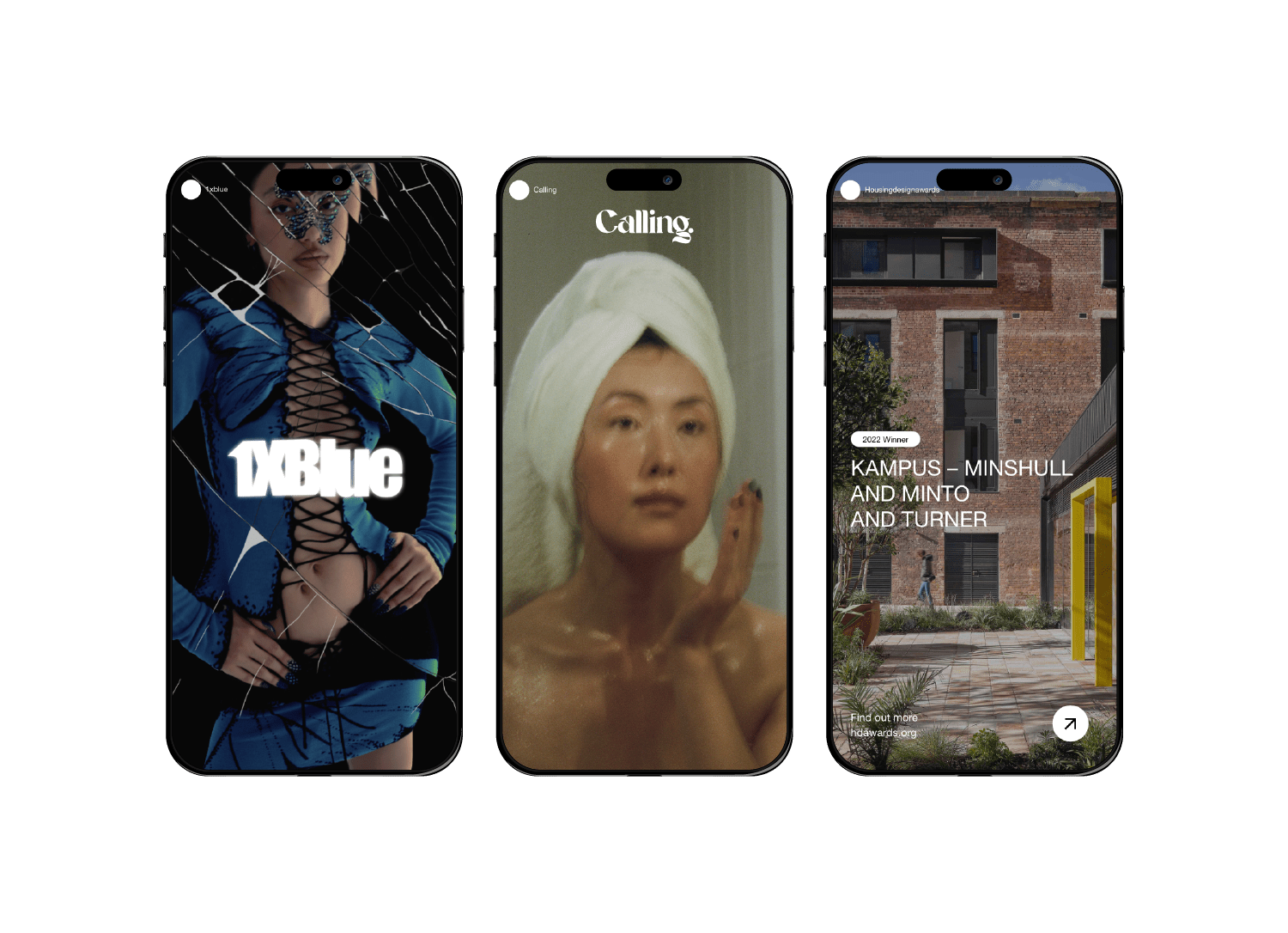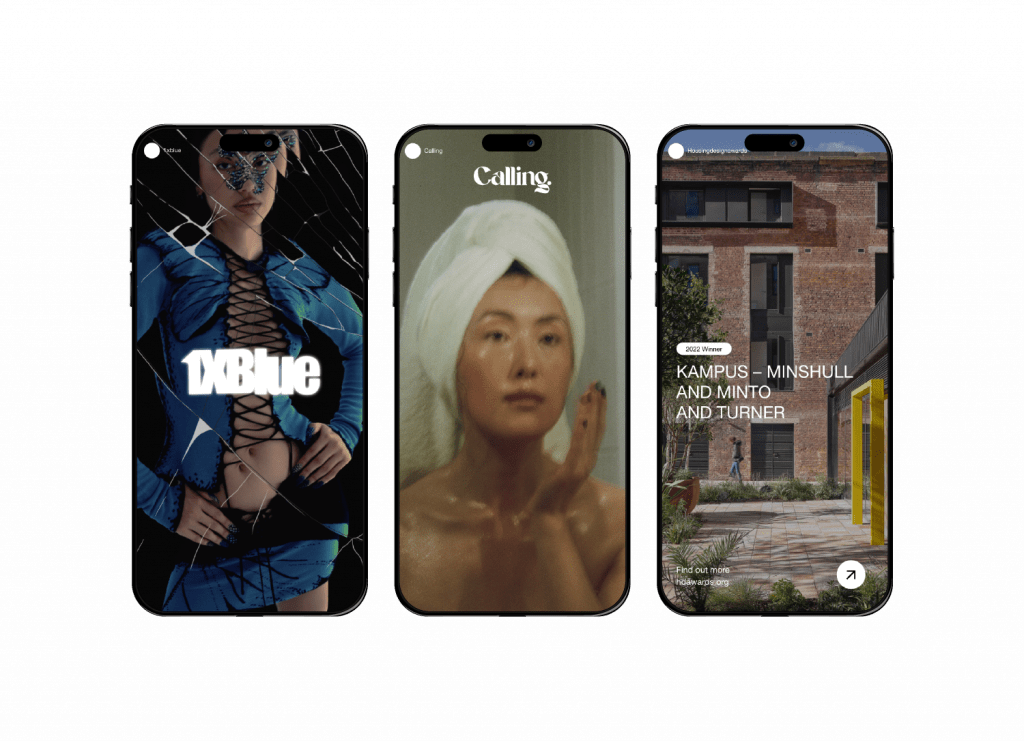 During our data research, we encountered that 73% of sales were made by mobile in 2022. This simply indicates that your ecommerce website must be highly optimised for a mobile shopping experience.
Based on industry analysis, we strongly recommend having a customer service plan in place, so you can anticipate queries specifically from social media platforms. As this is a busy time a chatbot for your mobile experience is now more important than ever.
Social commerce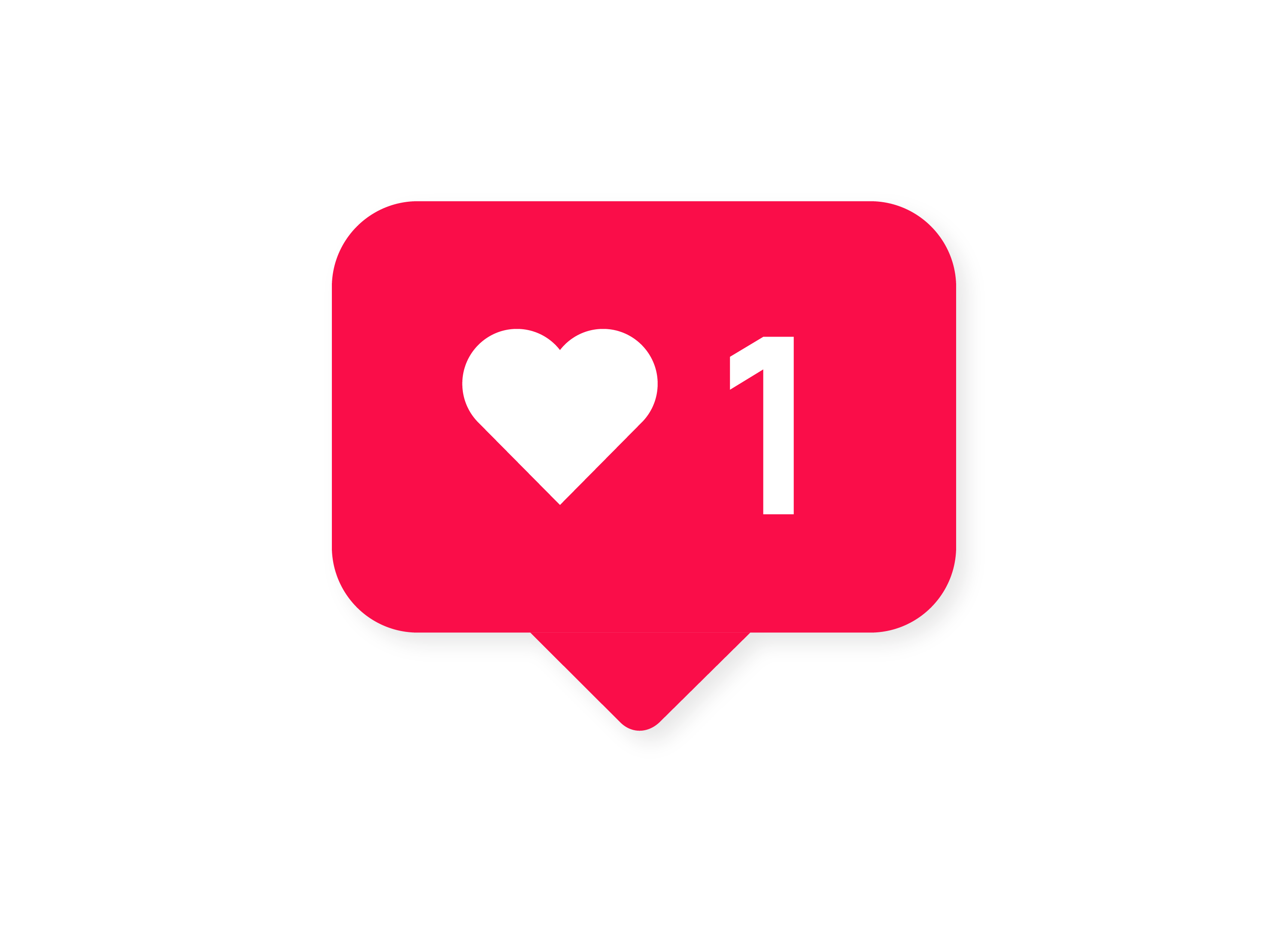 Social media shops have increased in popularity with Instagram shops, Facebook and Snapchat having taken the lead in social commerce in past years. A new strong contender entering this market is TikTok. With its e-commerce solution that enables merchants and creators to showcase and sell products for the TikTok community through a complete in-app experience.
Merchants need to get their ecommerce integrations ready. In order to see a new stream of sales coming from their social media applications during Black Friday and Cyber Monday.
Paid ads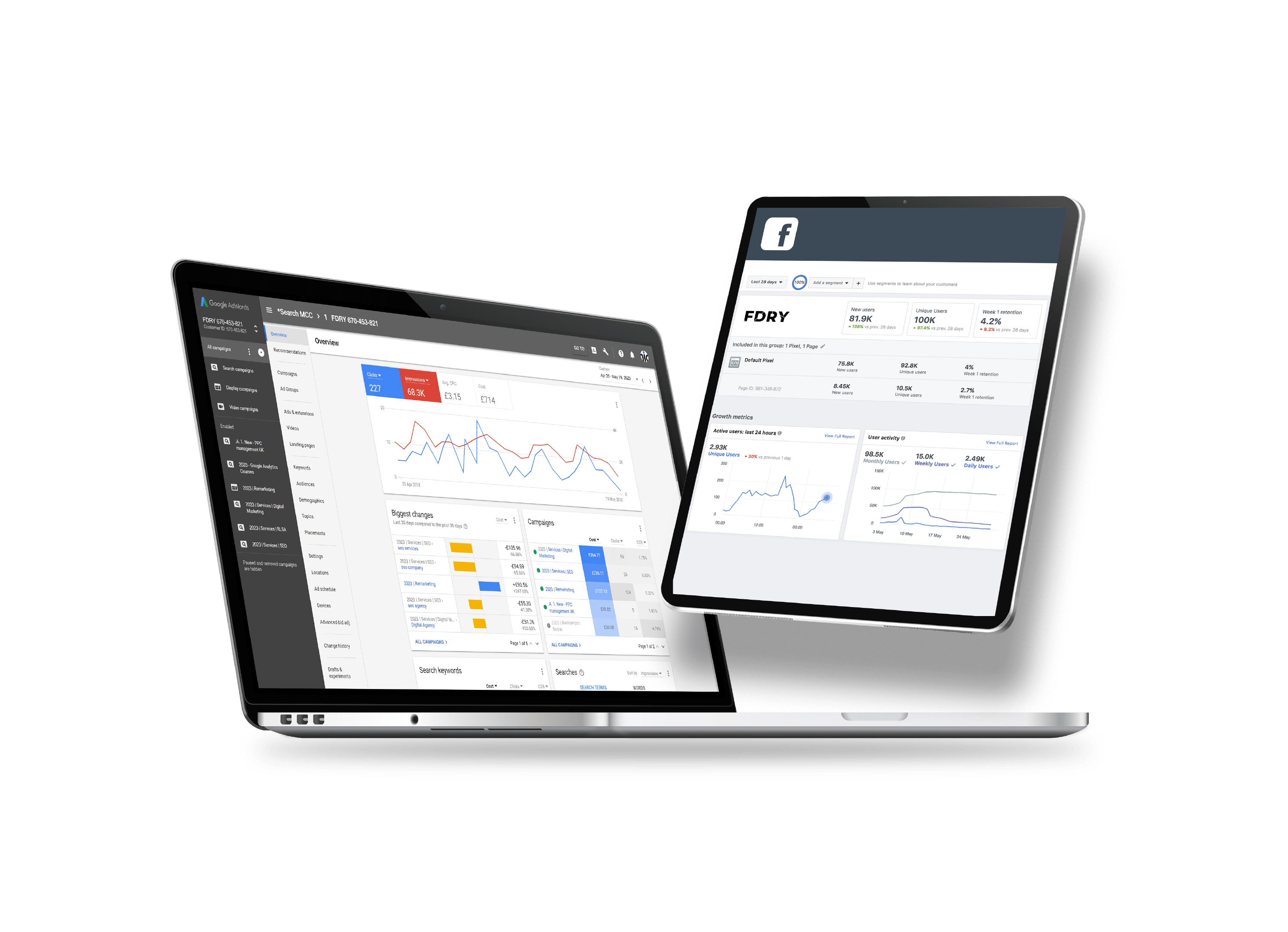 At FDRY, we can support your campaign with a number of ads for different platforms to make your products stand out. From listings in the Google Merchant Centre (where your products will visually display in prime searching results at the top of the page) to Meta campaigns to prominently appear in the Facebook and Instagram feeds.
Email campaigns and flows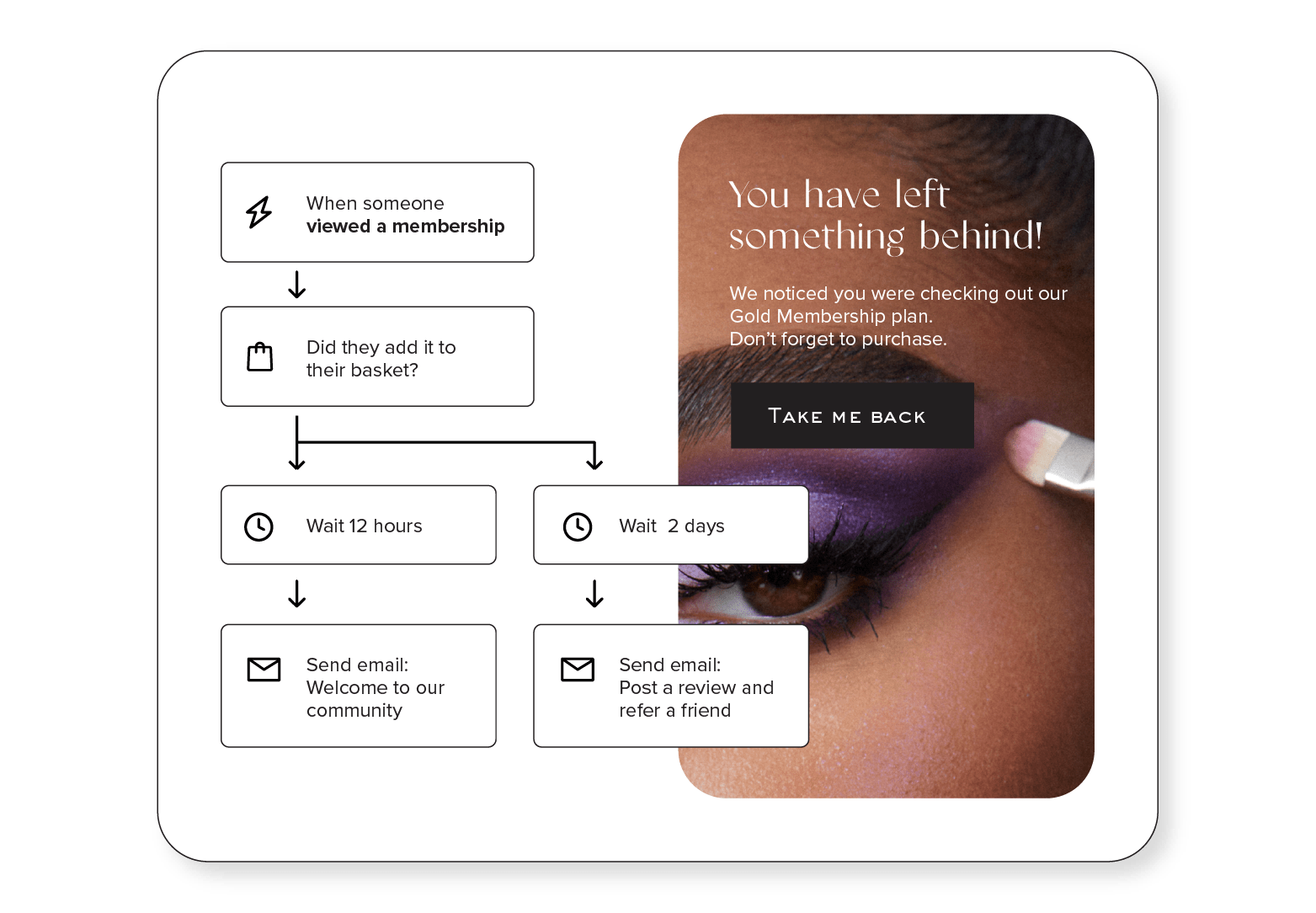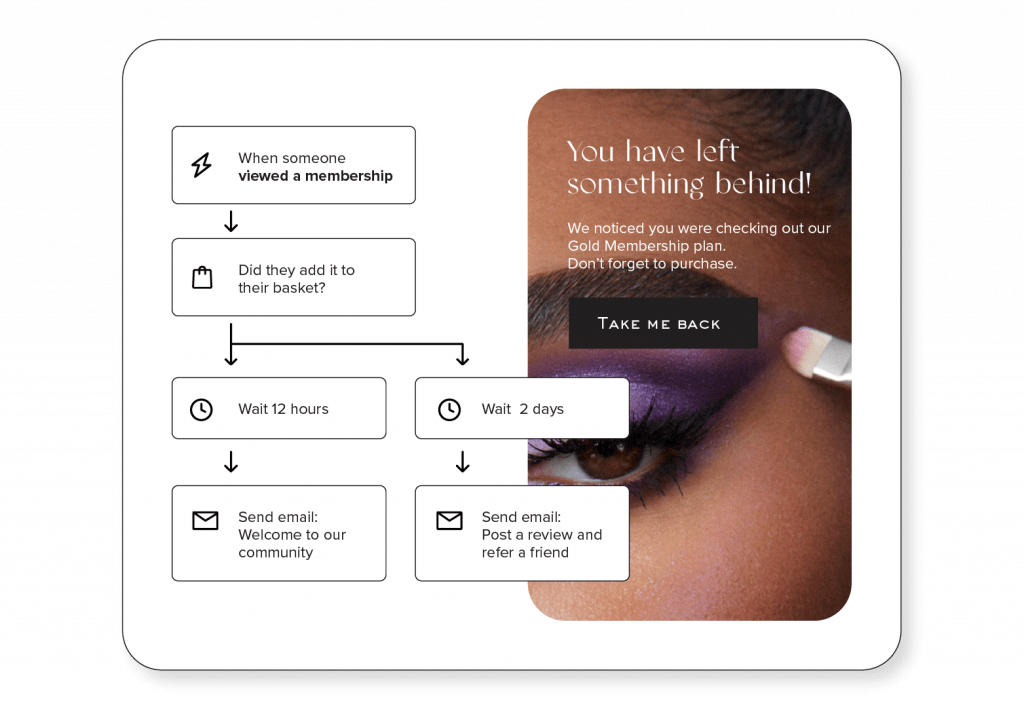 Statistically, email is still the highest-converting channel for ecommerce businesses. Integrations with Klaviyo and Mailchimp allow you to capture data, retarget abandoned carts, push offers and promo codes. Along with segmenting messages to specific audiences, thus your products reach the right demographics.
4 more tips…
Finally, 4 simple tips to get more engagement on your ecommerce website:
Ensure you have a clear option on your navigation menu. Label GIFTS with sub-tabs outlining products by price bands. For example: Gifts Under £20, Gifts Under £35, Gifts Under £50, Gifts for Men, Gift for Women, Gifts for Teens, Gifts for Grandparents.
Add a bestsellers tab on the menu to accelerate those busy people in the decision making.
Add high resolution photographs of the product packaging.
Offer a gift wrapping service in the checkout process. To facilitate those gifting your product an easy way to shine with the recipient.
Get ready with FDRY to make the most of Black Friday and Cyber Monday
The countdown to Black Friday has begun, so don't say we didn't warn you. With this year's Black Friday sales expected to reach upwards of £9 Billion, you should take advantage of the year's greatest shopping event. Everything from seamless navigation to customer support systems must be in place within the next few weeks. Before the holiday shopping starts – Is your e-commerce business ready?