5 Things to think about when designing a fintech app
Fintech, also known as Financial technology, is nothing new. In fact, there are more than 12,000 fintech startups worldwide. Over the past few years, there has been rapid evolution in the way they are designed. Fintech apps whether it be a challenger bank, or an investment platform, open doors to a new era of customer experience and personal money handling. Designers collaborating with financial businesses hold a responsibility to keep the daunting process of money easy and seamless! Here are 5 Things to think about when designing a fintech app.

#1 Ask for little, give a lot.
First impressions mean a lot, right? this goes for personal and digital experiences! Making the sign up/ on-boarding process simple and memorable will enrich the customer's experiences towards the application. How to do this? As the title suggests:
Ask for a little and give a lot- only ask for the essential and basic information this point. Using cameras and built-in features such as face & Finger ID. for security reasons this information is still usually required but enabling these features to give people peace of mind.

Who likes filling out forms? Forms are an essential part of on-boarding but we don't have to make them boring! Putting that extra time into designing your form is worth it. Using seamless micro-interactions is one way to elevate the user's experience,

Keep it breathable! Scrolling is basic instinct these days. Squeezing the form into one screen makes for hard usability. Also catching those errors from the initial input saves time, this way you and the user knows the data is correct.

Often people find it hard to fully trust the many fintech services out there. Given the user full transparency isn't too much to ask for. Let them know why you are asking for this data, there are many regulations that banks have to follow which customers may be unaware of.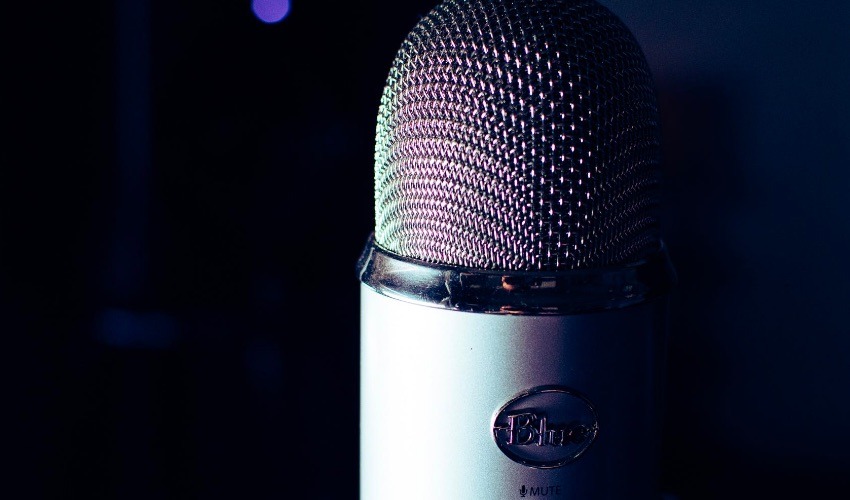 #2 Speak the language of the audience.
Amongst smartphone users, 36% (938.2 million people) expect to use payment apps in 2019. Fintech is now targeting a much wider audience, embracing millennial behaviour and adapting to those who aren't familiar and or trust digital financial services. Understanding both behaviours is crucial for maintaining loyal customers. The platform needs to anticipate their actions without being overwhelming. There are multiple ways to achieve this – using modern tech such as voice assistant AI makes tech-savvy users happy, while an in-app human chat makes using the software for those who aren't.
Using financial terminology and jargon becomes part of the natural process when designing, you may understand it, but your users might not. Using a language that all people understand will avoid confusion and frustration. Obviously, it needs to be formal enough that the terminology is correct, but even the tone of voice can be "less official" and more friendly.
#3 Fonts.
Start thinking global. As well as finding the right style of font for the brand, that comes second to finding a practical one! Fintech platforms use a lot of numbers, different formats and currency. When looking for a typeface that is vital to remember; The user interface at one time can host a bunch of numbers, different sizes, weights & colours. The typefaces need to effectively communicate information on small screens without losing legibility. The typeface ideally needs to have:
Correct symbols for currencies and punctuation.
Enough weights for hierarchy
Rendering properties for accessibility on different resolution screens.
#4 Colours.
Picking a wow factor colour is crucial for the look and feel of the product as well as it having a practical use such as data visualisation, brand implementation and accessibility.
1. Data visualisation – We all know the saying, "pictures speak a thousand words…" Users don't want/aren't used to looking at spreadsheets. Using contrasting colours to define the data and make it stand out makes the information easy to digest and avoids mistranslation. Although red and green are the commonly associated colours with fiance, it does not mean you have to use them, green has positive connotations but is not essential.
2. Brand implementation- as well as using colour as an effective way of communication, emphasising the brand is also key for recognition. This is typically used subtly so it does not conflict with the data.
3. Accessibility – it is important to consider this throughout the whole design process, although it's not just colour you need to think about it plays an important role. Colour blindness (colour vision deficiency, or CVD) affects approximately 1 in 12 men (8%) and 1 in 200 women in the world. In Britain, this means that there are approximately 3 million colour blind people. Having a high contrast between colours & the option of light and dark theme is extremely helpful and opens up doors to 4.5% of the population.
#5 Pretty vs functionality.
There are so many beautiful designs for fintech out there but are they really practical? Interactions and data visualisation is now an expected part of fintech apps. Displaying a lot of information can be overwhelming so it's an ongoing design challenge to keep this interesting and informative. Something to consider when designing these elements is that sometimes they are just not possible. Some businesses use third parties or already built API's, so this limits the interactions and possibilities. Communication between developers and designers bridges this gap.
Using gaming software is very popular in the financial sector. This allows for more unique and revolutionary interactions. The interactions should be seamless and must not distract from the user's goal and journey, more aid and assist in their activity. As well as being an element of surprise.
Design in a fintech app is vital for customer acquisition and customer loyalty, and a lot of factors play in making it an ideal app for user experience as well as functionality. Make sure you have the app to keep your customers happy with great design and seamless functionality.
There you go, there is 5 Things to think about when designing a fintech app. Need help? Send FDRY a brief