If you are running a digital business, we want to make sure your website is working as hard as it can to generate revenue to your company finances. Simply having a site without the right conversion optimisation tools can slow its performance. In this article, we want to share 4 ecommerce solutions and tips to increase ecommerce conversions and accelerate revenue within your ecommerce website.
Driving ecommerce efficiency to your website can be done in multiple ways. Online retailers can use ready made modern technology for their online stores to facilitate user journeys, product/services acquisitions and streamline operations.
With these simple tips, we aim to:
Understand customers' journeys
Improve conversion
Increase retention
Deliver a fantastic user experience
Tip 1: Integrate a qualitative analytics data platform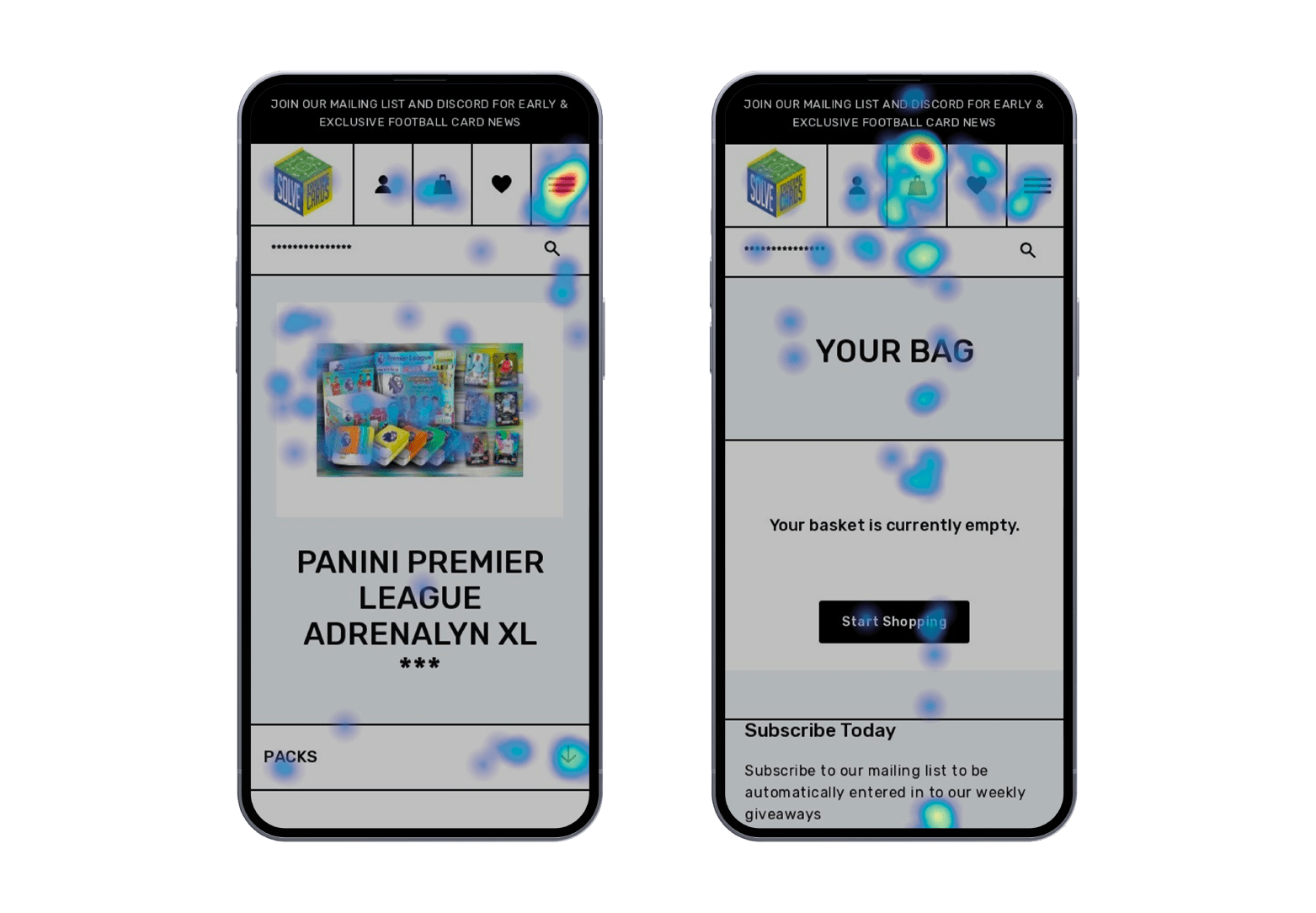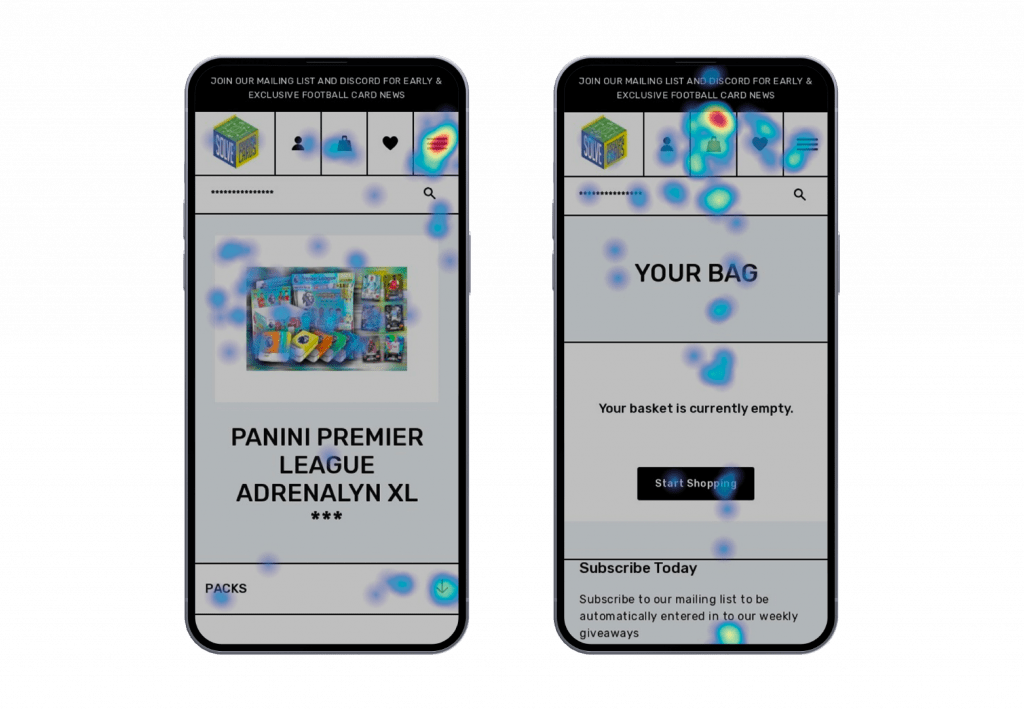 You have used Google Analytics and you have seen the reports giving you figures and percentages of user visits, conversions and other metrics. A qualitative data platform gives you digital insights into your customer's user journey. Did that sound complicated and a lot of gibberish? Well, probably a bit, but it really is not.
This digital qualitative data will give you a greater understanding of how users are navigating your website and their behavior as they go through the pages.
One of the most useful tools are heatmaps, where you can see where visitors to your website move, scroll, stop and click.
If you wish to get started, these 3 platforms offer a free plan:
Hotjar is a critical tool for us to understand users movements on your website and identify any pain points during the experience. It offers insight tools that gives you behavior analytics and feedback data to help you empathise with and understand your customers.
---

Smartlook combines quantitative and qualitative analytics data. Smartlook's always-on screen recordings capture every user session on your website. You can use the data from these sessions to define events, build funnels, create heatmaps and watch user recordings to make decisions on how to structure page content flow.

---

FullSession tools help analyse customer behavioral data on websites, web apps, and landing pages. Once the integration is made to your ecommerce site, you will be able to understand how customers interact with your website through a comprehensive digital customer experience platform and optimise your website for growth. FullSession quantitative analysis tool lets you identify where users may experience some setbacks or inconveniences during their interaction with your website.

---
Tip 2: Accelerate decision making with a super search tool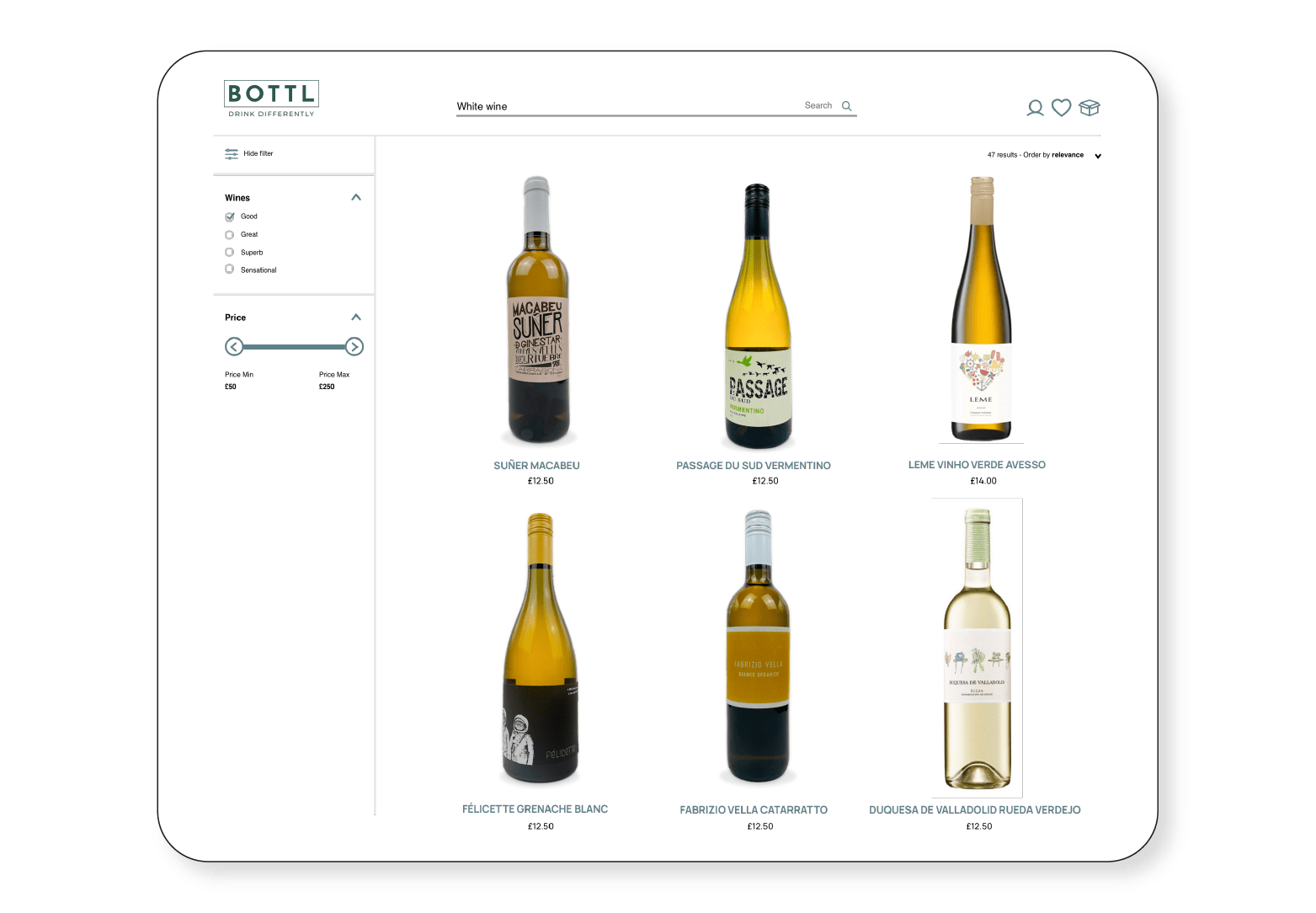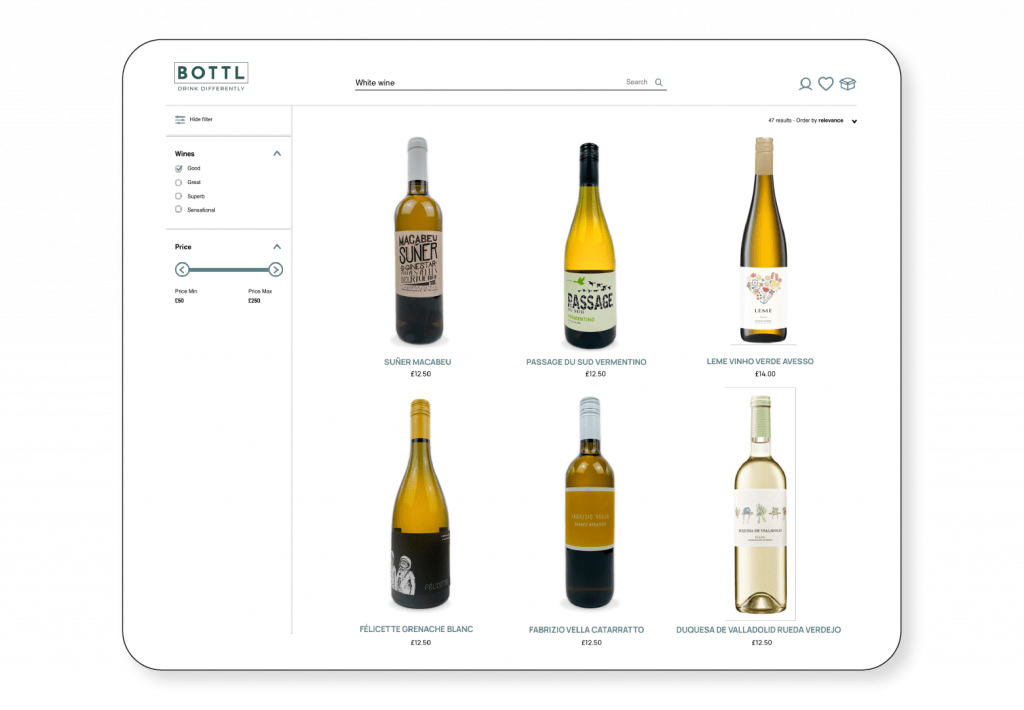 A super search tool allows shop owners to effortlessly customise their search criteria while providing powerful backend tools that improve the shopping experience.
Standard search options provide basic indexing and browsing results that may feel incomplete, lacking a sophisticated and effective search experience for customers.
When you integrate a super search tool, your shoppers will get a frictionless and enjoyable shopping experience offering as key features:
Typo-tolerant results that display as soon as you type
Synonyms to ensure relevant results every time
Include popular products that act like a virtual best-seller shelf
Add promotional banners to share offers where shoppers are browsing
At FDRY, we have seen how a super search tool brings +10% turnover, +2.5X conversions, +4X mobile conversions, +4X pages seen and reduces -5X bounce rate.
Tip 3: Add an abandoned cart email flow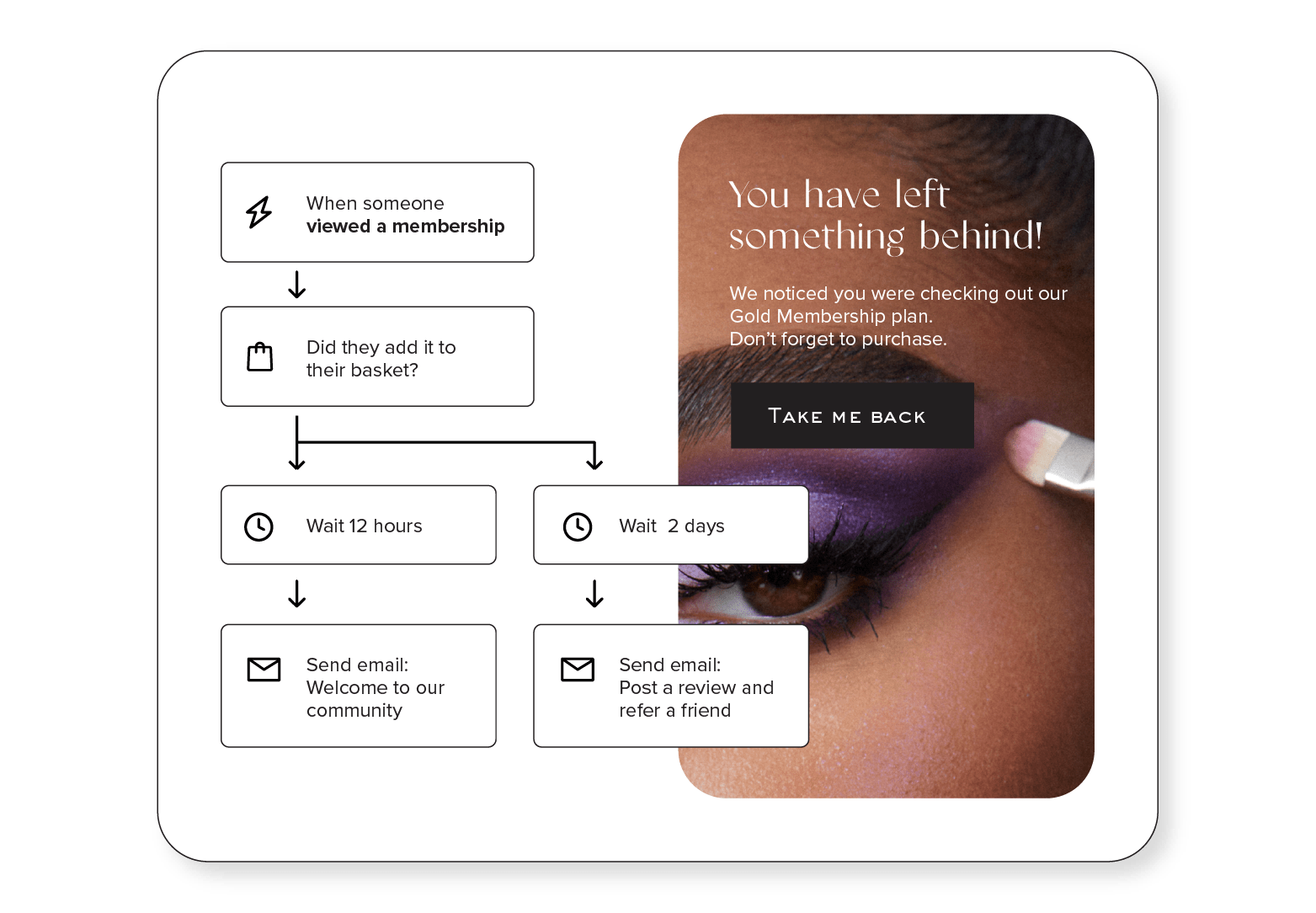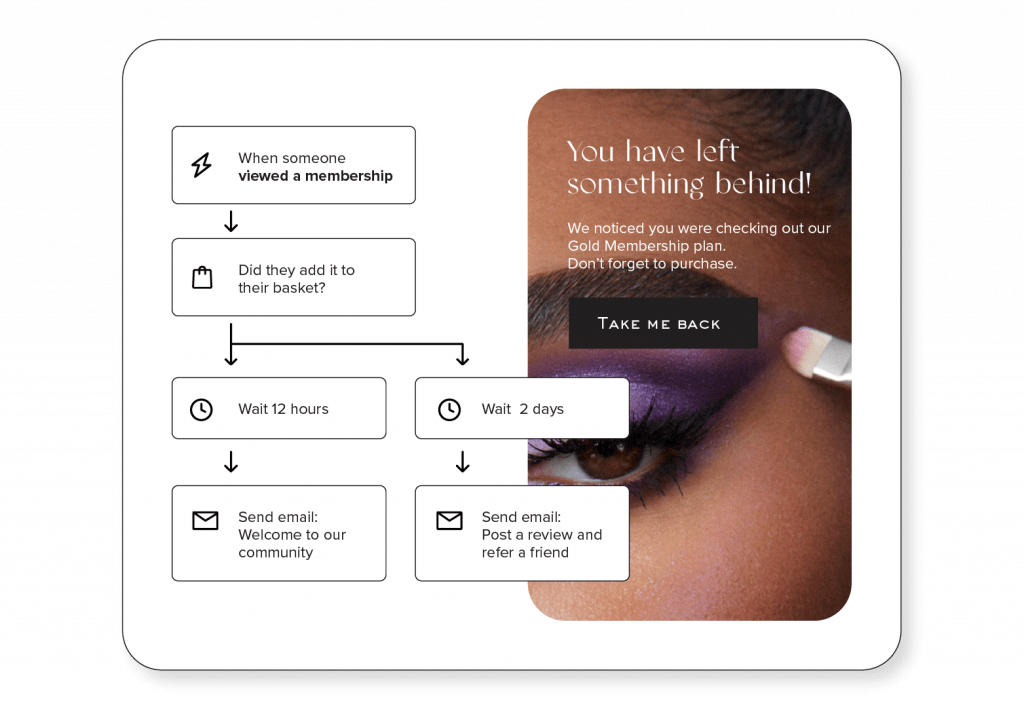 Your visitors may not be ready to press the checkout button, however, that doesn't mean they aren't willing to come back and complete the transaction. This is why a shopping cart recovery can drive extremely positive results.
Once a potential buyer exits your website without buying, an abandoned cart flow should follow. In practice, this flow is a message or sequence of messages sent to someone who has added an item to their shopping cart… but failed to complete the purchase.
There are a lot of reasons why someone might abandon a cart. Perhaps the customer didn't have their credit card in front of them. Or, wanted to browse your site a bit more before making a decision. Whatever their reason is for leaving mid-checkout, they may still be interested in the product. Reaching out to them can remind or encourage them to continue with their purchase.
A good email marketing strategy comes into play here. The subsequent messages should create incentives for those potential customers to checkout and enjoy your products.
The email flow can start with a simple: "Hey, your product is waiting for you", and follow with discounts and other incentives in order to ensure the transaction is completed.
Tip 4: Provide live chat customer service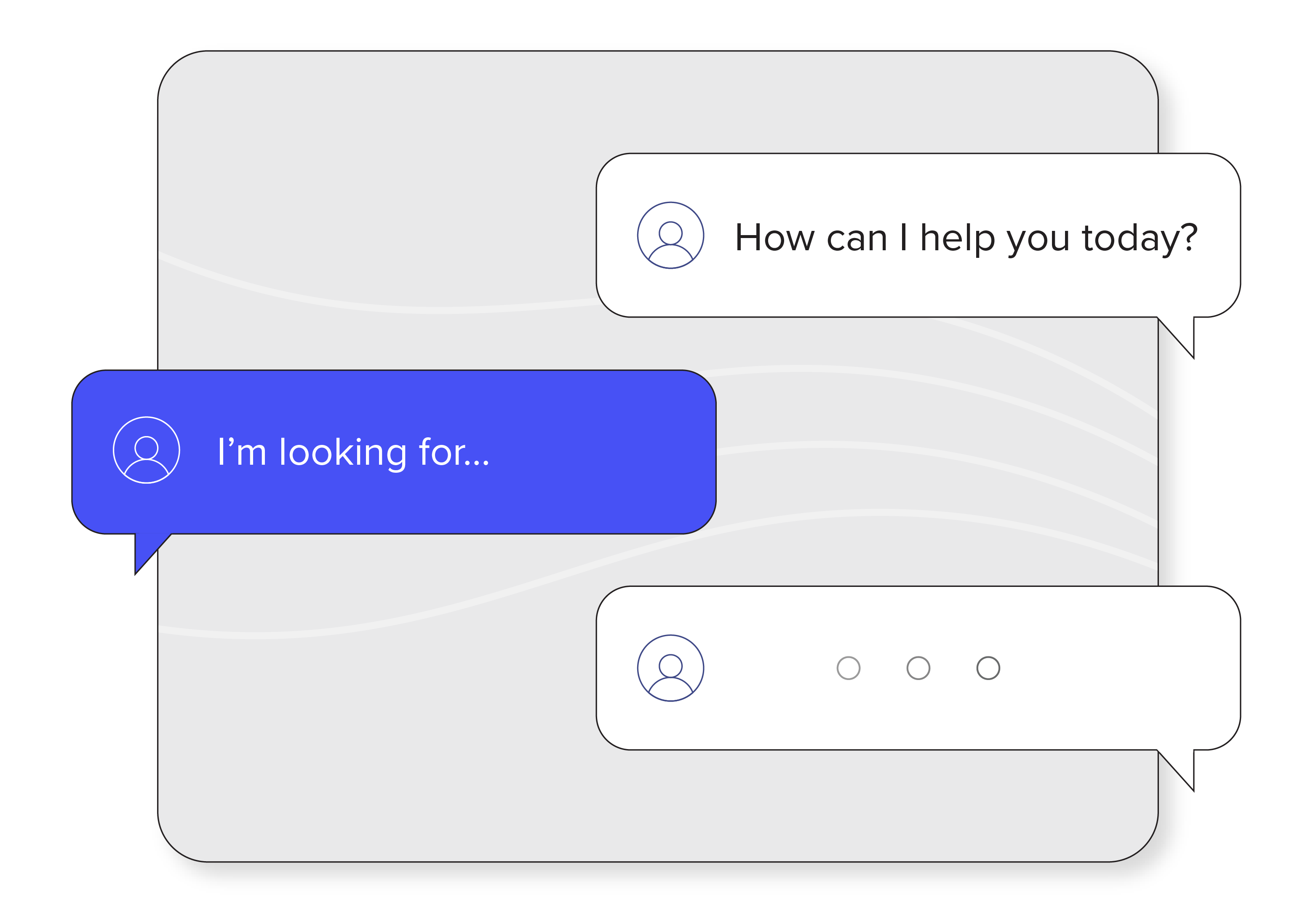 An important tip to increase ecommerce conversions and accelerate revenue is to introduce a live chat. A live chat support on your website can help solve your customer problems right as they appear. They may be stuck in the decision making and once they can ask you a question, a fast response will make all the difference to offer amazing customer service.
These days you can choose to integrate an AI solution with predictive responses or offer a more personal connection by employing a specialist in your team to handle the responses. A good live chat software will help you gather and analyse common questions and positive responses for successful outcomes. A good software tool can support teams to anticipate questions and offer help when and where customers need it. It helps boost ecommerce sales and reduces customer wait time.
Adding a support channel to your customer service experience isn't a step to take lightly. A few aspects need to be considered. It is common practice to bring your existing resources to your team during their working hours to provide help across online customer support.
In order to make this transition easy you should consider the level of customer support you will be offering:
Will this be for all customers or for logged in customer or perhaps VIP/premium customers?
What times are you offering the live chat service?
Where are the triggers to display the live chat functionality? You may want to only display this service on product or "My Account" pages
What training does your team need?
Another important aspect, when considering integrating a live chat service on your website is the integration of the helpdesk activity log to your CRM. The more you know about your customers and their past history with you, the better service you can offer.
If you wish to get started, there are many platforms that can easily adjust to your needs. These 3 platforms offer a free plan and at FDRY we like to use, so you can trial this support tip on your business: Zendesk, LiveChat and Hubspot.


How to start increasing ecommerce conversions and accelerate revenue on your website
The best way to plan how to deploy your conversion rate optimisation plan is to start by identifying those quick wins first. Perhaps, you can already see where your website can benefit? to generate more conversions and you can quickly introduce our recommended tactics in this article.
Are you ready to give it a spin?