Foundry Digital is now called FDRY! We have been reflecting on the past 10 years, naturally all of us can't quite believe how fast time has gone by. Even though time has flown, the memories haven't. It's been a pleasure to look back and remember how much we have achieved on this journey.
We have accomplished a great amount, especially through some really tough years where the world was a scary place for a small business like ours. Despite all of this we have managed to plough forward and conquer. Working on many different projects across a multitude of industries.
Of course, over time as a company you begin to progress and find a different route to where we first potentially thought we would be. With this in mind, it seemed an obvious decision to rebrand to match the company that we have evolved into.
We are introducing FDRY, in a time where we are focusing on becoming the leading creative agency for digital businesses. At FDRY, we don't just design and develop websites, we create interactive digital platforms that your business can be proud of. It is our aim to give your users the experience they deserve.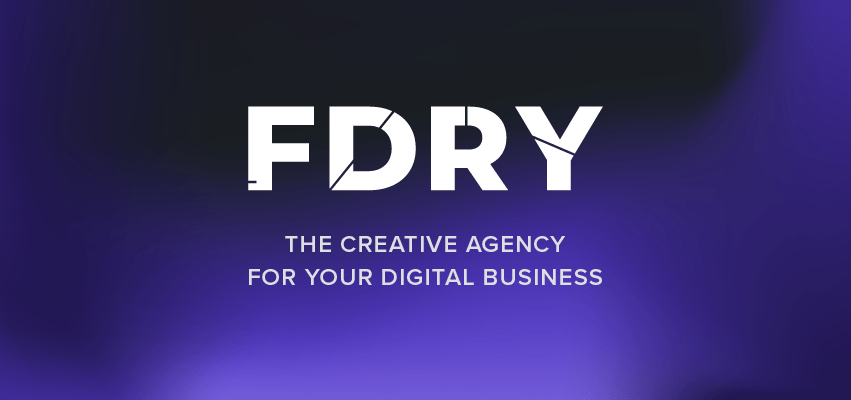 We want to thank all of you that have been here from the beginning. We hope you continue to support us now that Foundry Digital is called FDRY. Here's to 10 years of doing what we love. You'll be hearing a lot more from us very soon.